For so many of us, our pets go beyond an animal presence in our lives; they are our children, extended members of our family who bring our soul love and nourishment while with is in this life and continue even after they've crossed the Rainbow Bridge.
To celebrate our pets this National Pet Day, I wanted to take a look at some of the books that we have that can help us strengthen our bonds with our fur-ever children.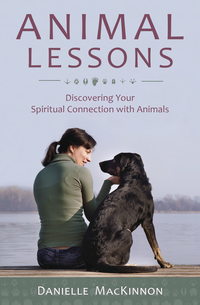 Animal Lessons, by Danielle MacKinnon
All around you, animals are acting as therapists, trainers, mentors, and gurus—if you pay attention. Each animal we encounter in our lives has a message for us, if only we listen (my fifteen-year-old cat Buckley, for instance, has peed on everything since the day I brought him home. I know that he chose me because he would have been surrendered by any other owner, and never had the chance to live into his super-senior years. But what is his lesson for me? I believe he's been teaching me patience the last decade and a half…a LOT of patience.) Discover the lessons your animals are trying to teach you.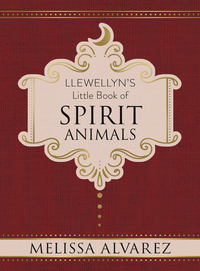 Llewellyn's Little Book of Spirit Animals, by Melissa Alvarez
Spirit animals can help you feel more balanced, peaceful, and confident in everything that you do. This convenient, hardcover reference book features more than 200 entries for wild, domestic, and mythical animals, allowing you to understand what each one symbolizes, how it may appear to you, and how to best use its guidance and energy. You'll also find tips throughout the book and information on color and element meanings for each animal.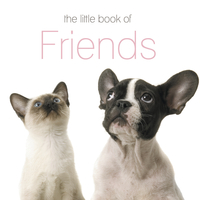 The Little Book of Friends, by Heidi & David Cuschieri
Our pets never fail to bring a smile to our faces, whether through their antics or a gentle nudge when we're feeling down. This book is filled with beautiful images of captivating creatures and inspirational words, and is sure to bring a smile to a special someone's face each time they open it. The perfect gift for any occasion, or simply just because.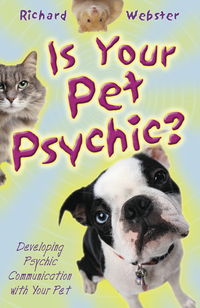 Is Your Pet Psychic?, by Richard Webster
I'm fairly certain that most (if not all) of us have wanted to communicate with our pets on a level deeper than cuddles and commands. All animals, both human and nonhuman, have the potential for psychic communication—why not develop it between you and your pet? But like any talent, psychic talent must be developed and practiced. Part collection of amazing animal stories, part psychic manual, Is Your Pet Psychic? is your guide to understanding and developing your pet's psychic powers.
Bonus: Calling all cat lovers!
Coming this fall are some fabulous titles to help you bond with and celebrate your favorite felines.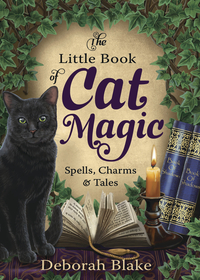 The Little Book of Cat Magic, by Deborah Blake
Deepen the bond between you and your cat as you weave magic together. This wonderful and witchy book is filled with a wide variety of spells, charms, and recipes that you can use to improve the lives of both you and your feline friends. From finding and naming a new cat to working with him as a familiar, The Little Book of Cat Magic has something for everyone who loves cats and magic.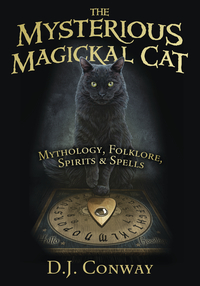 The Mysterious, Magical Cat, by D.J. Conway
Bestselling author D. J. Conway offers a complete look at the feline family, from what it means when a cat flicks his tail at you to how you can use discarded whiskers in your magical workings. Discover the lore and origins of cats as well as how cultures have honored them throughout the ages. Explore fascinating details about cat anatomy and how to understand his behavior and verbal/non-verbal communication. Learn how to practice cat spells for healing, finding love, building courage, attracting prosperity, and much more.
Extra Bonus: Available in December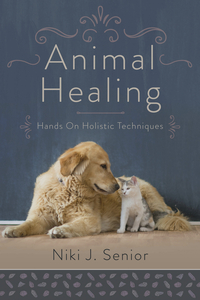 Animal Healing, by Niki J. Senior
It is always difficult to see our animal companions suffer with disease and illness. Providing in-depth descriptions and personal case studies about each healing modality, Niki J. Senior sheds light on the true nature of emotional animal health and disease. Using ground-breaking techniques and exercises, she shows you how gemstones, crystals, flower essences, and other natural remedies can effectively heal your animal.
Available for pre-order in the coming week!